Hi,
I'm currently trying to get a mod5234 up but I'm running into issues running the program. I encounter an error regarding the autoupdate (see error dialog below)
Attachment: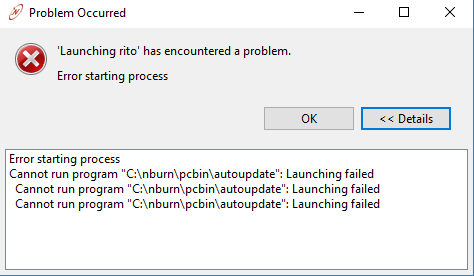 Capture.PNG [ 11.5 KiB | Viewed 317 times ]
I've manually run the autoupdate app and successfully programed the netburner. I've given my account complete permission and have tried running the application in admin mode as well but I keep getting this error. What could be the root cause?
Thanks